Top Ten Online Project Management Tools 2014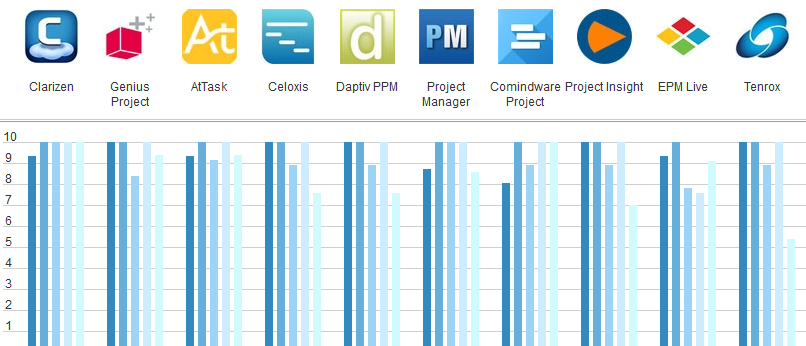 The best online project management applications help you manage multiple projects, from the initial project request to the final invoicing. Most of these services feature mobile tools and social network-like interfaces for time entry, expense tracking, status updates and secure team collaboration. Additionally, these solutions are cross-platform compatible so they can support your team on any computer, tablet or mobile device.
The most capable solutions provide free client portals so that your customers can submit requests and view the status of projects. Global and remote teams can take advantage of always-available Web access, while companies that need greater control can install the software on their own servers.
Customizable reporting options help you prepare communications for executives and clients. Most of these applications can work better for you than the top project management software. Many of these providers have available APIs and custom integration services to help you roll-out a ready-to-use business solution that fits with the programs you already use, including Outlook, SAP, ERM, CRM, accounting software and Salesforce.
If you are familiar with traditional project management methodologies, you will appreciate the interactive Gantt charts with the built-in architectural, Waterfall, Agile and hybrid tools. You will find these PM tools simple to use even if you have not studied formal PM methodologies.
Source: toptenreviews.com